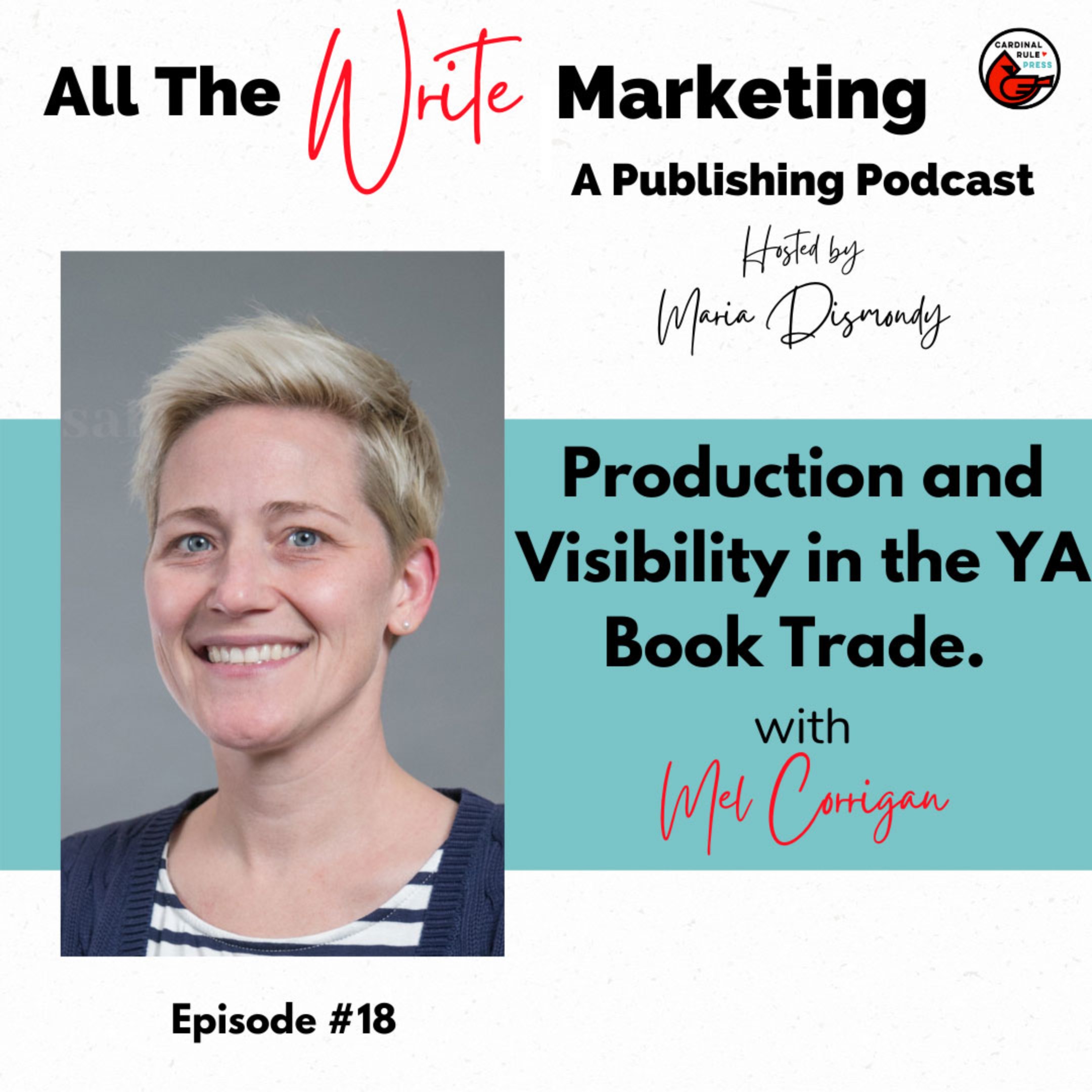 Subscribe:  iTunes I  Spotify I Google Play Music 
In this episode on All the WRITE Marketing, Maria Dismondy talks with Mel Corrigan, Business and Visibility Director at Scribe Publishing on the production and marketing of the book trade business. 
 Mel Corrigan has a PHD in Fuel Science where she took her love of numbers and books to create a career she loves! She uses her analytical mind to strategically look at the big picture of promoting and marketing books to the masses. Mel talks about the importance of timelines and all the love and care that goes into bringing a book to life. 
In this episode, you will learn:
What is the value of a 12-14 month cycle for bringing books to market?

How can reviews and awards be acquired and leveraged?

How and when should a publisher seek endorsements for an upcoming YA fiction novel?
If you enjoyed today's show don't forget to subscribe and join us every week on Tuesdays for a new episode where listeners will hear from experts offering advice, tips and tricks on how to market and grow your small business in today's industry. 
Find out more about Mel Corrigan here:
Website: www.scribe-publishing.com
Instagram and Twitter: @scribepubco
Facebook- @Scribepublishingcompany