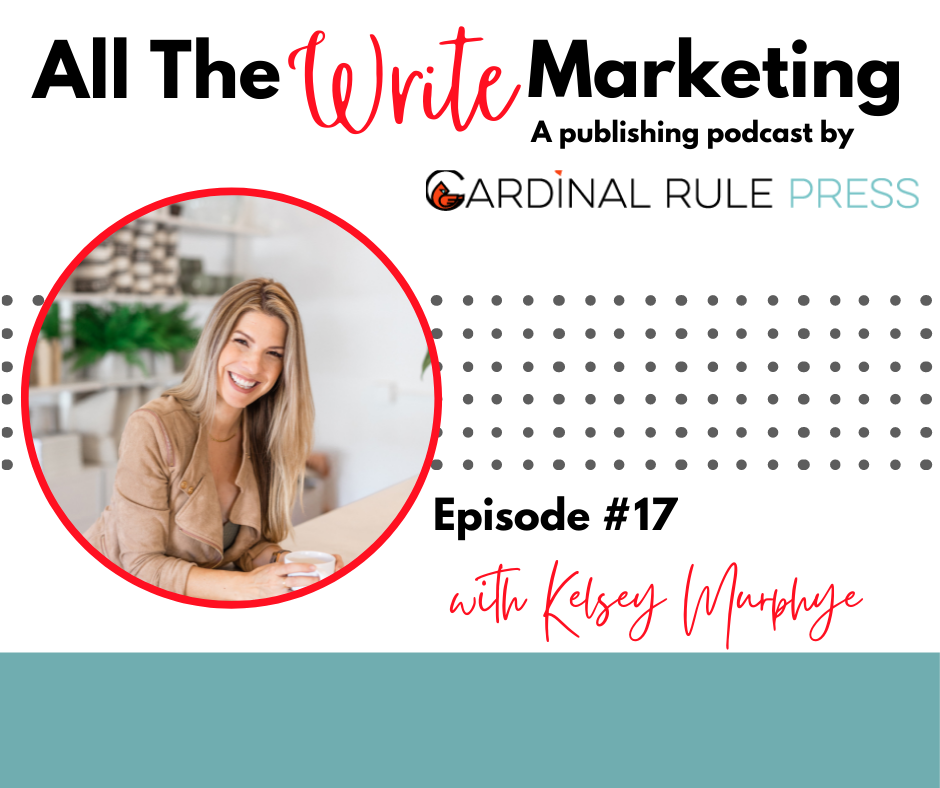 Subscribe: iTunes I  Spotify I Google Play Music I
In this episode on All the WRITE Marketing, Maria Dismondy talks with Kelsey Murphy a Business and Life Coach, about how to use your passion and your why to help you market and sell your product. 
Kelsey Murphy is a Business & Life Coach that believes we do our best when we're at our best, that everyone is passionate about something, and that life shouldn't be taken too seriously. She is on a mission to help entrepreneurs build a life of fulfilment, success and great relationships. Kelsey shares that marketing may not always our best skillset but we can use the passion and love for what we do to help fuel our marketing efforts. She goes over her three part framework that she uses to communicate her message in a fun and authentic way.     
In this episode, you will learn:
How to sell and market when it's not your skillset. 

How to come to marketing from a place of passion. 

3 Part framework of Know, Feel and Do.
If you enjoyed today's show don't forget to subscribe and join us every week on Tuesdays for a new episode where listeners will hear from experts offering advice, tips and tricks on how to market and grow your small business in today's industry. 
Find out more about Kelsey Murphy here:
Website: www.kelseymurphy.com
Grab your 30 Day Passion Planner Here!
Tune in to Kelsey Murphy's Work and Whiskey Podcast