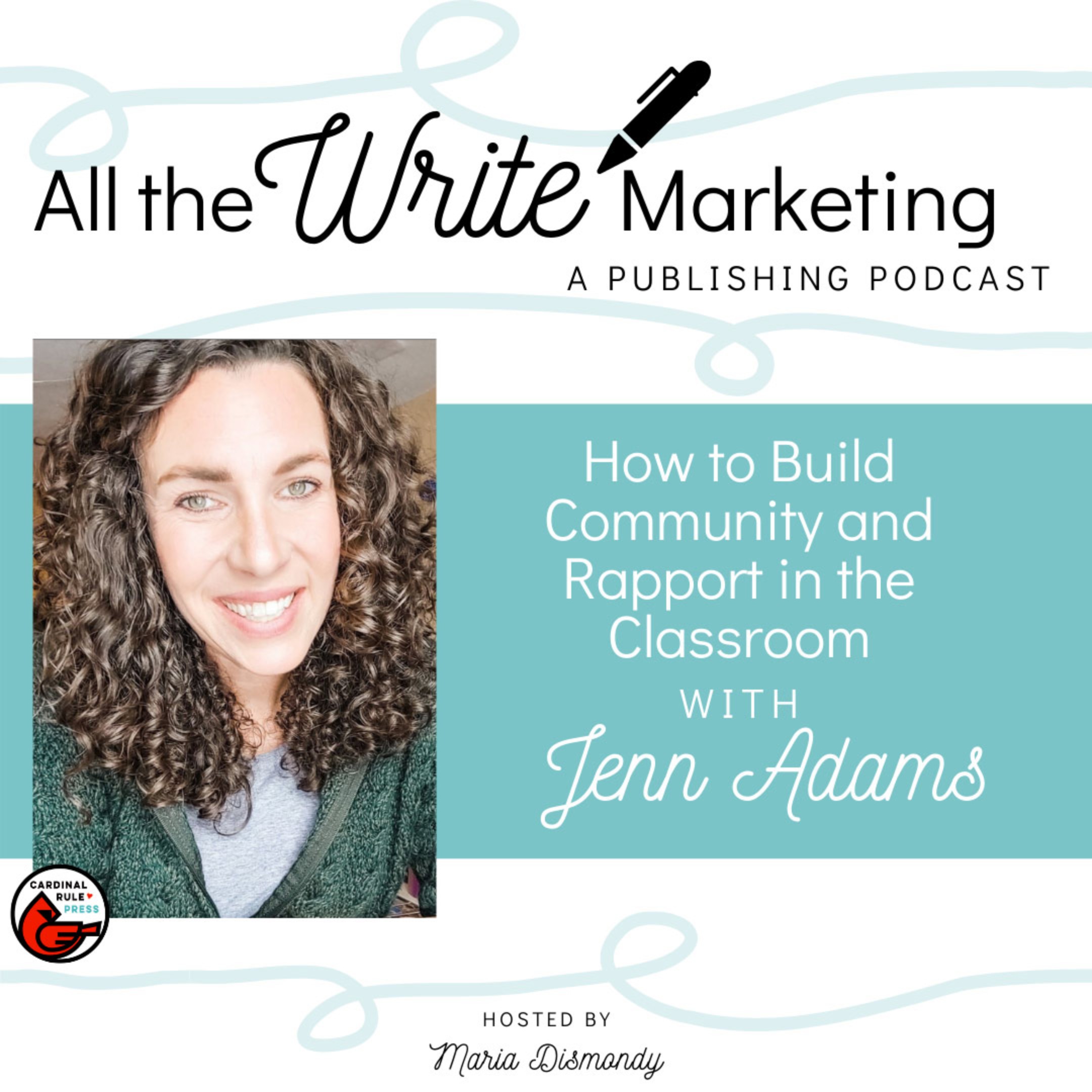 Subscribe: iTunes I  Spotify I Google Play Music 
In this episode of All the Write Marketing, Maria Dismondy talks with guest Jenn Adams, a special education teacher all about how to build community and rapport in the classroom. 
What if you could use books to help build relationships in your classroom? As teachers, building relationships is so important and with the shift in online learning it is more important than ever! Jenn talks about how books are a great way to help build connection and engagement in the classroom by getting the students involved by asking questions and having them share their own life experiences as they connect with the story and the characters. She believes that when teachers model social and emotional skills and how to build meaningful relationships in the classroom, students can take what they learn and apply it in their daily lives. 
In this episode, you will learn:
Why should teachers read more books at the beginning of the year to build relationships in the classroom?

How do you use books to build community in the classroom? 

What might a lesson look like in your classroom?

Where I find books for my classroom
Find out more about Jenn Adams here:
Website: 
Join my email list for tips, freebies, and ideas for teachers and families. 
https://teach-love-autism.ck.page/0c477a89f5