All The Write Marketing is a publishing podcast by Cardinal Rule Press, a children's publishing company located in Central Michigan but connected globally. In each episode, Host, and Founder of CRP, Maria Dismondy connects with literary agents from all walks of life to discuss tips and useful information for writers and industry insiders alike.
Episodes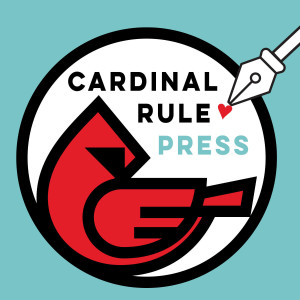 Monday Mar 08, 2021
Monday Mar 08, 2021
In this episode, Maria talks with Metamorphosis Literary Agency owner, senior agent, and subsidiary rights manager, Stephanie Hansen.
Stephanie represents authors with their debut novels and New York Times-bestsellers and has brokered deals with small presses and major publishing houses. She holds a master's degree with a Creative Writing Specialization. She predominantly represents YA SF/F but has a secret addiction for romance. While these are her favorite, she handles everything fiction from children's books to adult thrillers. Previously an editor for Mind's Eye Literary Magazine, she joined Metamorphosis July 2016. Originally looking to help Midwest authors in "flyover states" to garner the attention of major publishing houses, she found camaraderie with multiple agents and editors. Stephanie is unilaterally deaf with 90 dB tinnitus. She's dedicated to elevating voices that often go unheard.
Cardinal Rule Press offers a variety of support to authors, booksellers, librarians, and families. Find out more at CardinalRulePress.com
About Maria Dismondy
Maria Dismondy is a former educator and publisher at Cardinal Rule Press, located in Southeast Michigan. Maria is the host of the podcast All the Write Marketing, interviewing bibliophiles about marketing books and connecting with readers.
Keywords: marketing, picture books, author, writer, illustrator, bookseller, library, librarian, bookstore, publisher, publish, children's books, social media, visibility, readers, children