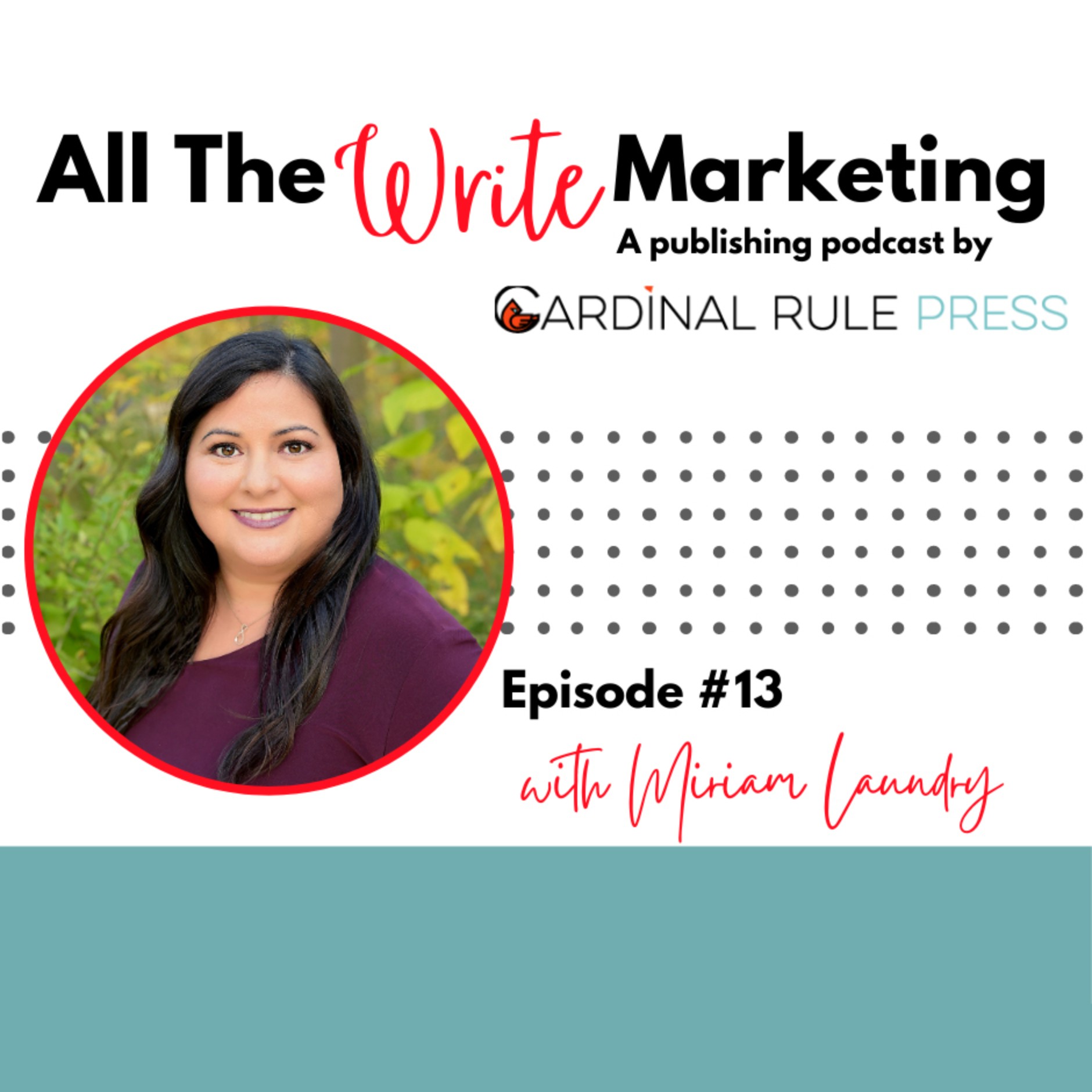 Subscribe: iTunes I  Spotify I Google Play Music
In this episode on All the WRITE Marketing, Maria Dismondy talks with Miriam Laundry,  best-selling author and writing mentor on how to find the courage to publish your first book. 
Miriam's  journey as an author started when she was feeling stuck in the mindset of "I can't." Embracing growth Miriam attended a self-development conference by Jack Canfield. She went home feeling so inspired that she wanted to share what she had learned with her children and felt the best way to do so was to engage them with a story and so her first book " I CAN Believe in Myself" came to be. Now Miriam continues to write award-winning children's books and now mentors other aspiring authors. Miriam believes that writers need a sense of community to encourage and inspire each other to have the courage to share their stories and make the world a better place one book at a time. 
In this episode, you will learn:
How to organize your ideas for your book

How to push through when fear creeps up 

Where to find resources when you are looking to self publish 

When is getting a Mentor a good idea
If you enjoyed today's show don't forget to subscribe and join us every week on Tuesdays for a new episode where listeners will hear from experts offering advice, tips and tricks on how to market and grow your small business in today's industry. 
Find out more about Miriam Laundry here:
Facebook: @MiriamLaundryFanPage 
Twitter: @MiriamLaundry
Instagram: @miriamlaundrypublishing
Miriam's Writing Formula for Children's Books: