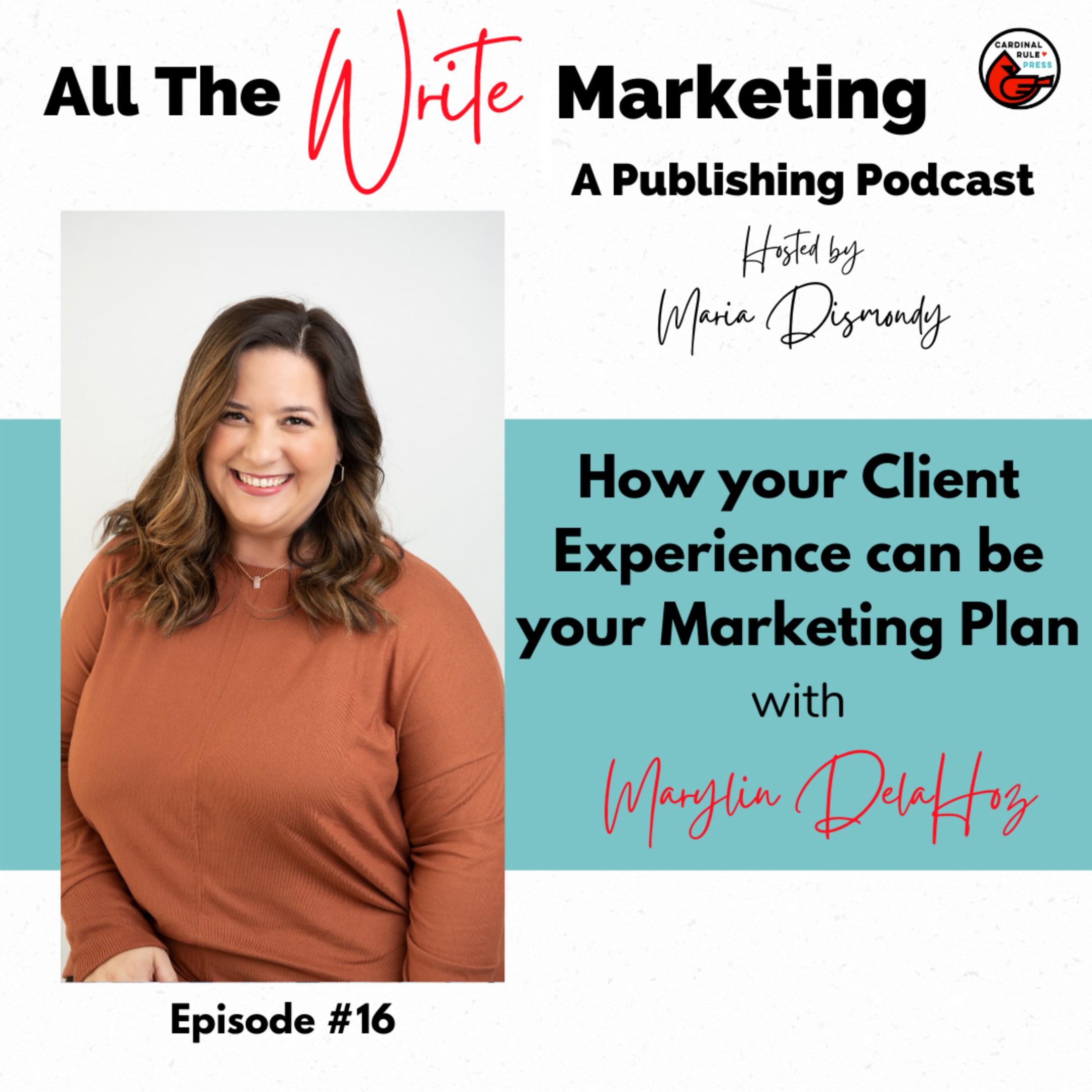 Subscribe: iTunes I  Spotify I Google Play Music
 In this episode on All the WRITE Marketing, Maria Dismondy talks with Marylin DelaHoz, a business clarity coach on how your customer experience can be your marketing plan. 
Marylin was 8 months pregnant when she decided to start her own business out of her home and not return to her corporate 9-5.  What started as a t-shirt business quickly evolved into creating customer gift boxes for entrepreneurs. She dug into what it meant to deliver a great customer experience and how by delighting your customers with thoughtful and personalized gifts your business can stand out and market itself. After being in the entrepreneurial space for about 4 years and seeing what an impact a great client experience can have on your business, she felt called to help coach other women to gain clarity and direction in their business. 
In this episode, you will learn:
How to market yourself in creative ways

How to stay top of mind

How to build know, like and trust
Find out more about Marylin DelaHoz here:
Website: http://www.marylindelahoz.com
Chaos to clarity kit- Turn your ideas into inspired action!  Link when it drops in JUNE! 
30 min Brainstorming session with Marylin