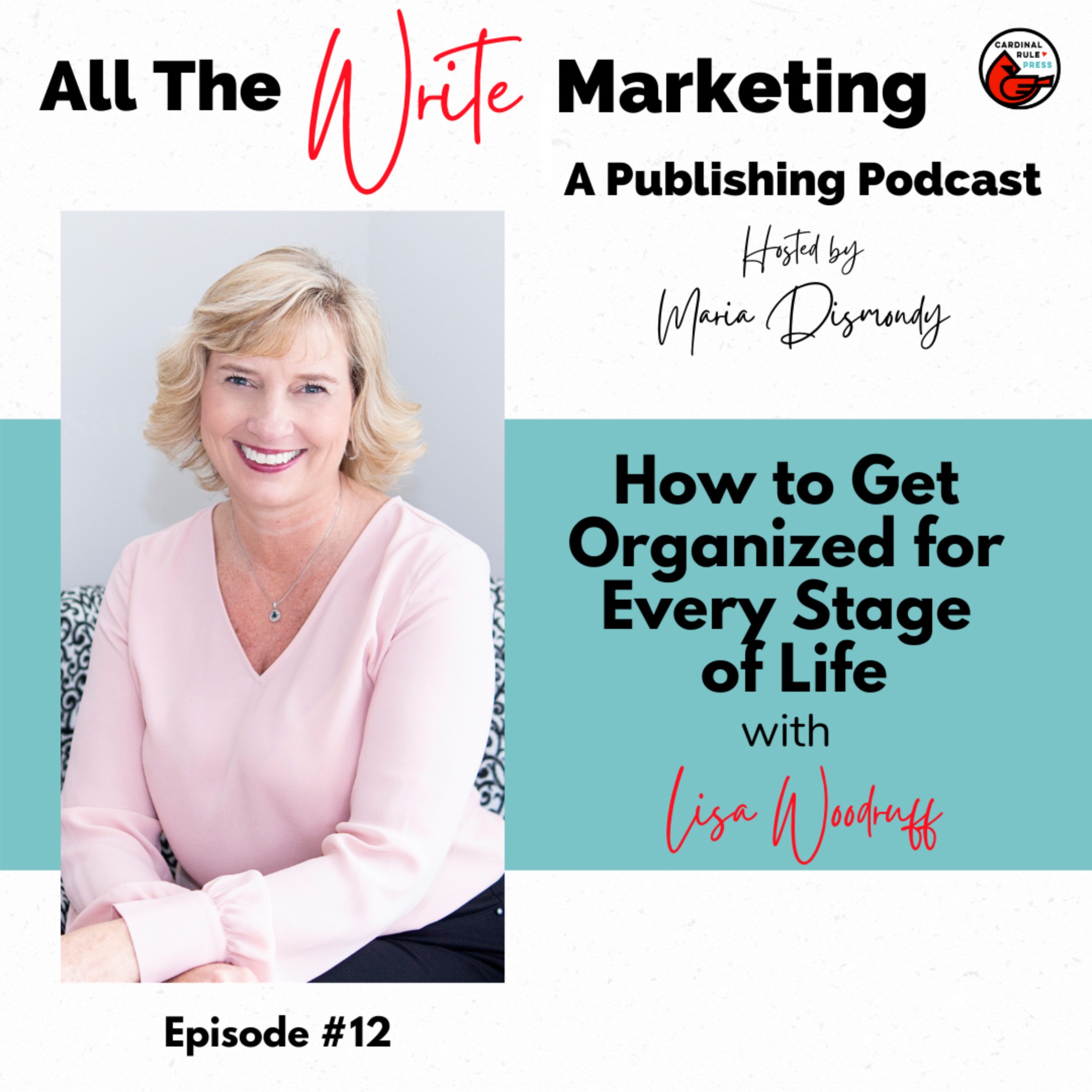 Subscribe: iTunes I  Spotify I Google Play Music
In this episode on All the WRITE Marketing, Maria Dismondy talks with Lisa Woodruff, founder and CEO of Organized 365 on how to take back control of your life and business by getting organized. 
Lisa started Organize 365 when she needed to make a drastic change in her life. Her business journey is an evolution of how Lisa went from unorganized and feeling like she was failing at everything to taking back control of her household and life. Now Lisa teaches others how to regain control and how to be proactive instead of reactive when life throws you a curveball. 
In this episode, you will learn:
Organization is a learned skill 

How to be proactive instead of reactive

How to relearn being organized at every stage of life.

What role does paper have in entrepreneurial business?

Why do you feel we are not going to be a 100% digital society?
Find out more about Lisa Woodruff  here:
Listen to Organize 365 HERE
Website: http://organize365.com/
Instagram: @organize365
Join Lisa's Facebook group: https://www.facebook.com/groups/425746810820506/
 Click here to Get organized with the Sunday Basket 
If you enjoyed today's show don't forget to subscribe and join us every week on Tuesdays for a new episode where listeners will hear from experts offering advice, tips and tricks on how to market and grow your small business in today's industry.