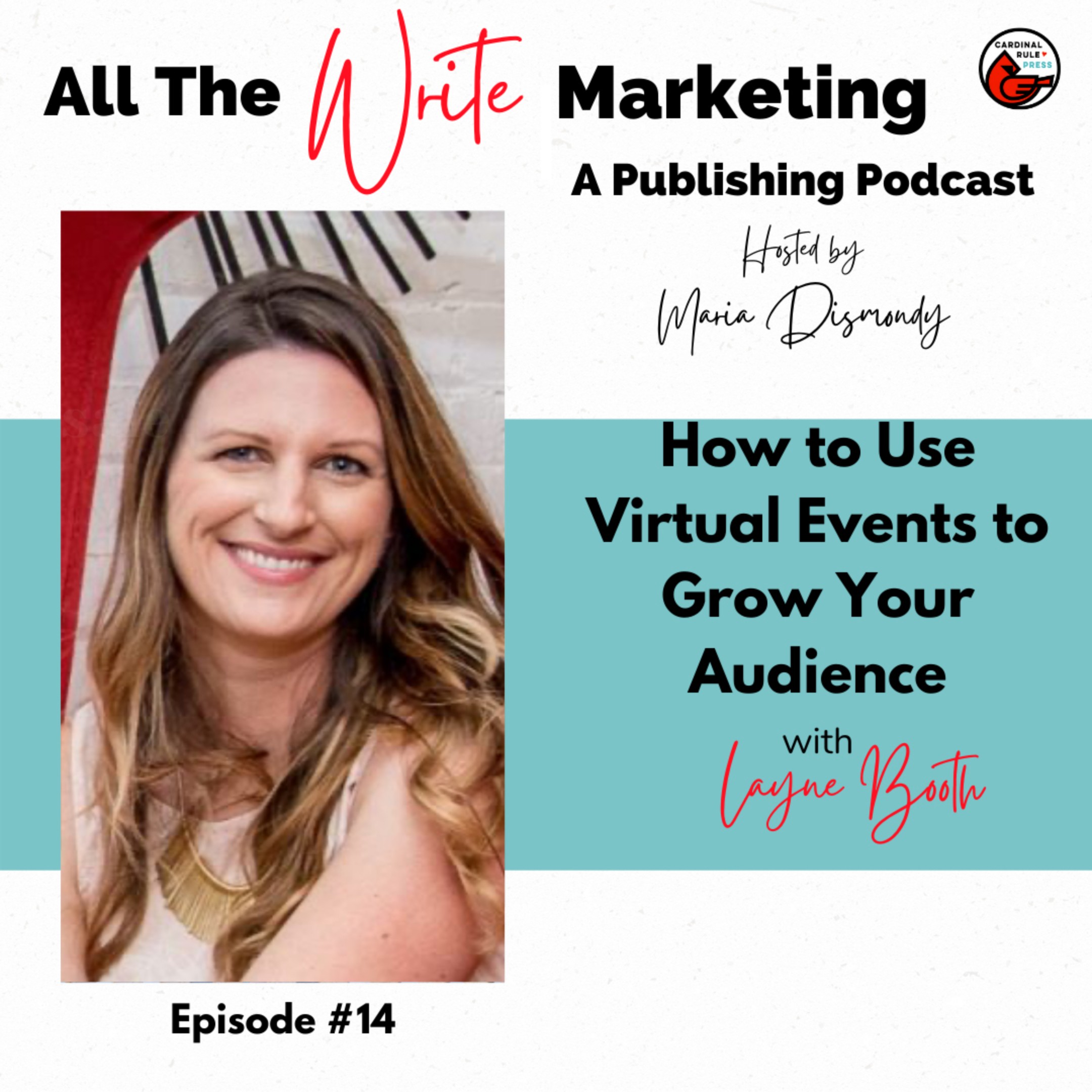 Subscribe: iTunes I  Spotify I Google Play Music
In this episode on All the WRITE Marketing, Maria Dismondy talks with Layne Booth, the CEO and dashboard expert of the Booth Project on how to use virtual events to grow your audience. 
Layne Booth started her career off as an industrial engineer and has used her years of experience to help growth-minded entrepreneurs identify key metrics in their business that help them scale and identify new growth opportunities. Layne uses virtual summits in her business to connect and bring value to her audience. She talks about how virtual summits could be what your business is missing if you want to increase your brand awareness and make an impact with your audience. 
In this episode, you will learn:
How to increase awareness with virtual events.

How to tie your call to action into your virtual event.

What are the challenges of running a virtual summit?
Find out more about Layne Booth here:
Join Layne's Facebook group Simplify and Scale 
Join a Masterclass held by Layne! 
Follow Layne Booth on Social Media: 
Instagram: https://www.instagram.com/theprojectbooth Facebook: https://www.facebook.com/theprojectbooth
Facebook Group: https://www.facebook.com/groups/simplifyandscaleyourbiz
Linkedin: https://www.linkedin.com/in/laynebooth/