All The Write Marketing is a publishing podcast by Cardinal Rule Press, a children's publishing company located in Central Michigan but connected globally. In each episode, Host, and Founder of CRP, Maria Dismondy connects with literary agents from all walks of life to discuss tips and useful information for writers and industry insiders alike.
Episodes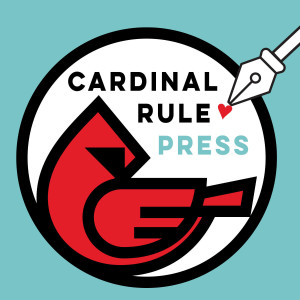 Monday Mar 08, 2021
Monday Mar 08, 2021
In this episode, Maria talks with Jessica Reino, Senior Agent at Metamorphosis Literary Agency.
Working for many years as a freelance substantive editor and being a multi-genre author herself, it is no surprise that Jessica has a wide variety of tastes when it comes to storytelling. She's a member of SCBWI New England, The Women's Fiction Writers Association where she was a Webinar Program Leader. She has also been a contributor for The Children's Writer's Guild Online Magazine as well as a reviewer for Story Monsters Ink. She has experience as an author coach and freelance editor with Pandamoon Publishing. She also runs a monthly Twitter chat #thewriterszen. Whether the story is tackling tough topics, or serves solely to entertain, Jessica is looking for manuscripts that are well-written with a strong voice in order to make that emotional connection.
Cardinal Rule Press offers a variety of support to authors, booksellers, librarians, and families. Find out more at CardinalRulePress.com
About Maria Dismondy
Maria Dismondy is a former educator and publisher at Cardinal Rule Press, located in Southeast Michigan. Maria is the host of the podcast All the Write Marketing, interviewing bibliophiles about marketing books and connecting with readers.
Keywords: marketing, picture books, author, writer, illustrator, bookseller, library, librarian, bookstore, publisher, publish, children's books, social media, visibility, readers, children