All The Write Marketing is a publishing podcast by Cardinal Rule Press, a children's publishing company located in Central Michigan but connected globally. In each episode, Host, and Founder of CRP, Maria Dismondy connects with literary agents from all walks of life to discuss tips and useful information for writers and industry insiders alike.
Episodes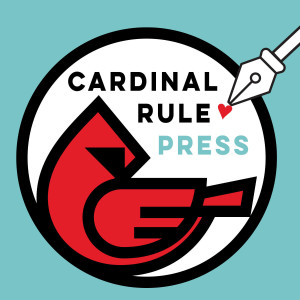 Tuesday Mar 23, 2021
Tuesday Mar 23, 2021
In this episode, Maria talks with Eva Scalzo of Speilburg Literary.
Eva Scalzo was born in New Jersey, but lived in Houston, Buenos Aires, San Juan, and Boston before settling down outside of Binghamton, New York. She has been reading romance since the fifth grade when she discovered the Sweet Valley High series. On inheriting her grandmother's collection of vintage Harlequin Romances, she set a goal to someday finish reading them all on top of her already massive TBR. Eva has a B.A. in the Humanities from the University of Puerto Rico and a M.A. in Publishing and Writing from Emerson College. Since graduating in 2002, she has spent her career in scholarly publishing, working for Houghton Mifflin, Blackwell Publishing, John Wiley & Sons, and Cornell University in a variety of roles. She has been with Speilburg Literary since 2013 and started accepting clients in 2017. Eva is a member of RWA and SCBWI.
Cardinal Rule Press offers a variety of support to authors, booksellers, librarians, and families. Find out more at CardinalRulePress.com
About Maria Dismondy
Maria Dismondy is a former educator and publisher at Cardinal Rule Press, located in Southeast Michigan. Maria is the host of the podcast All the Write Marketing, interviewing bibliophiles about marketing books and connecting with readers.
Keywords: marketing, picture books, author, writer, illustrator, bookseller, library, librarian, bookstore, publisher, publish, children's books, social media, visibility, readers, children