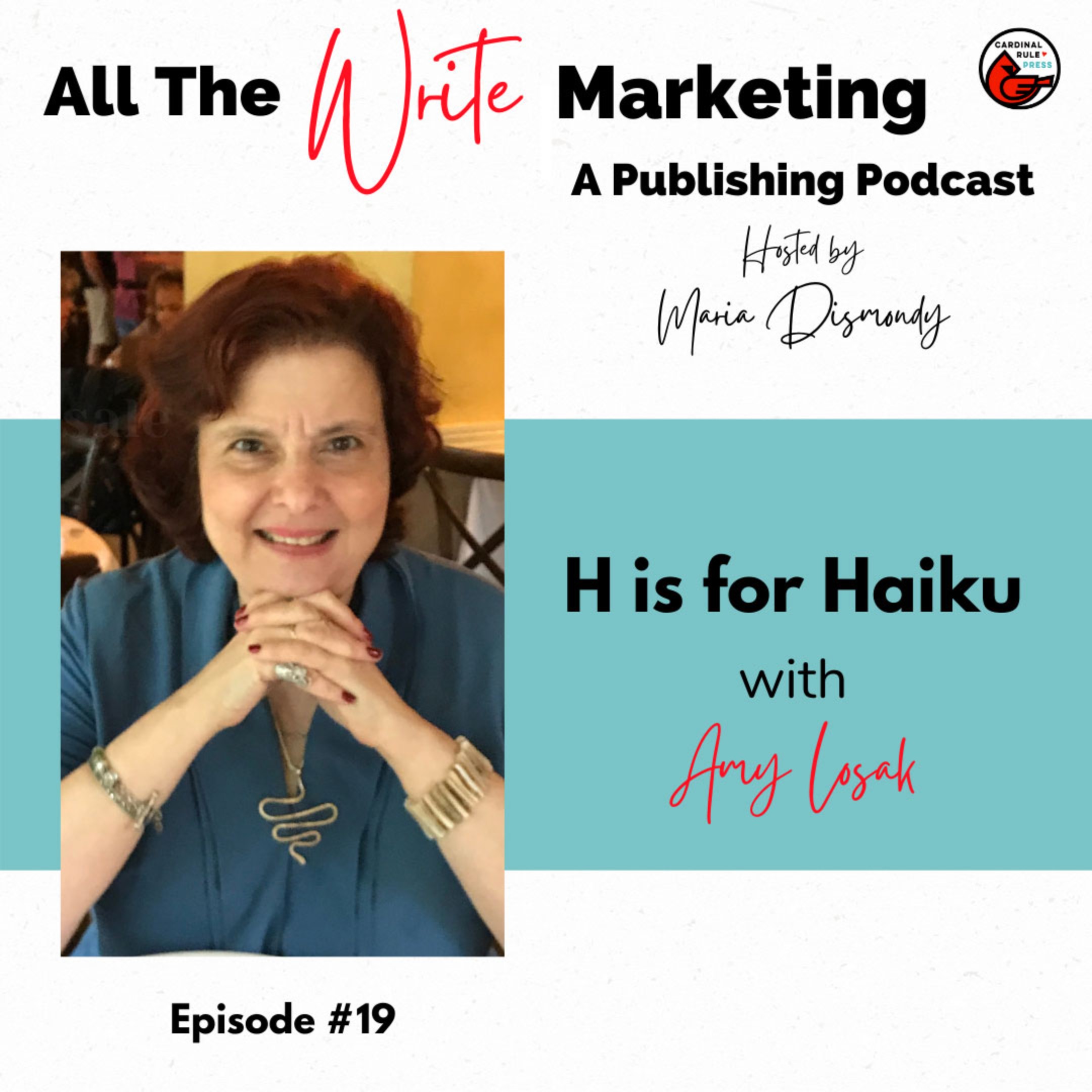 Subscribe: iTunes I  Spotify I Google Play Music
 In this episode on All the WRITE Marketing, Maria Dismondy talks with Amy Losak, a public relations professional and her journey of publishing her mother's book "H is for Haiku"
After Amy's mother passed away unexpectedly Amy was on a mission to publish her mother's work. She started her journey with a non-profit called Arts for All in New York City to work with teachers in schools on the arts education program. The Haiku poems that Amy selected from her mother's collection served as prompts for painting, drawing, music and theater. Amy helped fund the teacher residency's for these programs in the Bronx and Queens to help bring her mothers work to life that would be meaningful for young people today. After much encouragement and enthusiasm from many she sent out her mother's manuscript and it was picked up by a publishing company called Penny Candy Books where it was later honored by the National Council for Teachers of English in 2019 as the most "Notable Poetry Book." Today Amy continues her mother's legacy as a published author and continues to spread awareness about the beautiful artform of Haiku.  
In this episode, you will learn:
What is a Haiku?

What was her journey in publishing her mother's work

How Amy's journey impacted her local school Arts program 

How the pictures were illustrated
Find out more about Amy Losak here:
Check out Amy Losak's  group of female Jewish KidLit authors, The Book Meshuggenahs (www.thebookmeshuggenahs.com). Who strive to serve as a resource for Jewish families and the community with our books and accompanying educational materials/resources/activities.
Also, follow Amy on
Twitter: https://twitter.com/AmyLosak
Linkedin: https://www.linkedin.com/in/amy-losak-836b686/