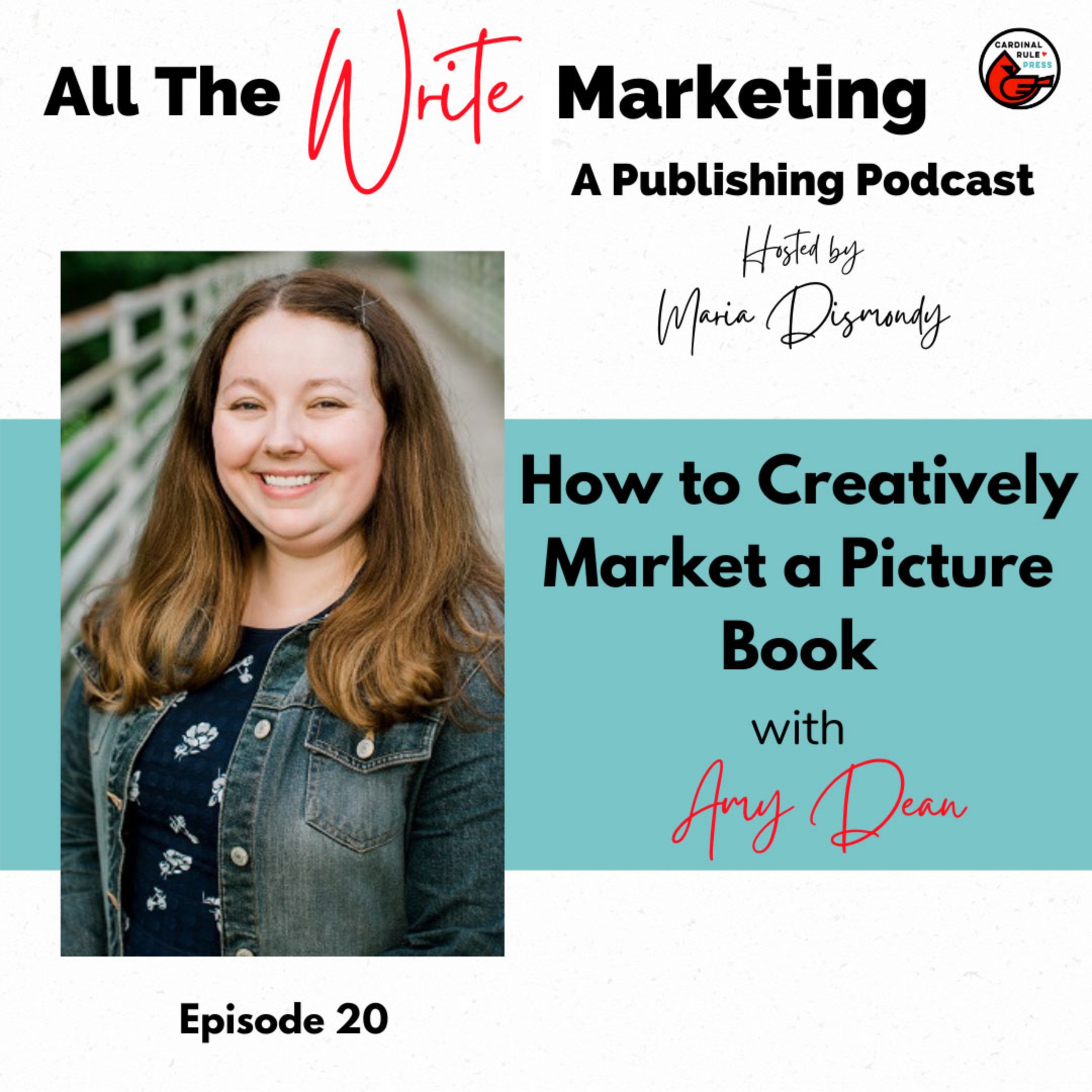 Subscribe: iTunes I  Spotify I Google Play Music 
In this episode on All the WRITE Marketing, Maria Dismondy talks with Amy Dean, Editorial and Marketing Director for Blue Manatee press on all the new trends in picture books and how to creatively market them. 
Amy Dean's love of books started when she was a young child. Reading inspired her so much that she pursued a career in publishing. She sees the world in stories and has the privilege to help bring others' lives and experience to younger generations. When marketing the books she wants to bring into the world Amy Dean gets creative by using the theme of the book to challenge her audience to play and use their imagination in their own lives to help bring the book to life.  
In this episode, you will learn:
Who are you marketing to?

What are some fun tie-in activities/event kits for picture books? How do you get readers to more deeply engage with picture books?

What's an important thing to keep in mind about the audience of a picture book? 
Find out more about Amy Dean here:
Website: 
Baby Unplugged Series: http://www.bluemanateepress.com/baby-unplugged
Baby Unplugged: Make: http://www.bluemanateepress.com/baby-unplugged-make
Rainy Day Resources: http://www.bluemanateepress.com/rainy-day-activities