All The Write Marketing is a publishing podcast by Cardinal Rule Press, a children's publishing company located in Central Michigan but connected globally. In each episode, Host, and Founder of CRP, Maria Dismondy connects with literary agents from all walks of life to discuss tips and useful information for writers and industry insiders alike.
Episodes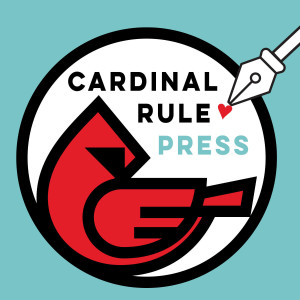 Tuesday Mar 16, 2021
Tuesday Mar 16, 2021
In this episode, Maria talks with Joyce Sweeney of The Seymour Agency.
Young adult author, poet, developmental editor and writing coach for over 25 years, Joyce Sweeney has joined The Seymour Agency, representing picture books and middle-grade novels. She loves theater, illustration art and animals.
Cardinal Rule Press offers a variety of support to authors, booksellers, librarians, and families. Find out more at CardinalRulePress.com
About Maria Dismondy
Maria Dismondy is a former educator and publisher at Cardinal Rule Press, located in Southeast Michigan. Maria is the host of the podcast All the Write Marketing, interviewing bibliophiles about marketing books and connecting with readers.
Keywords: marketing, picture books, author, writer, illustrator, bookseller, library, librarian, bookstore, publisher, publish, children's books, social media, visibility, readers, children